Feb 06
2012
I have a much more interesting blog post percolating about ambition, but for now:
1. What would you wear with this dress? I particularly need shoe help. I want the most comfortable ones possible that are also kind of hot. And I obviously can't go bare-legged this time of year, so do people still wear nude stockings? The idea makes me feel like I'm suffocating, frankly, though I am a big fan of tights.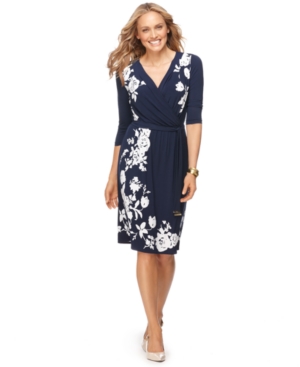 2. What do you use at work to keep track of your to-do list and stay organized? I generally use a mangy legal pad, but I'm hoping to trick people into thinking I'm better organized at my new job. (I'm also hoping to trick myself into BEING better organized. Or organized at all.) In my current gig, I always kind of know what's on my plate and don't have to think about it much, but I'm anticipating a steep learning curve at the new place and want to be ready. Or is there an electronic device I could justify buying for this purpose?
3. Do you have a work bag that you love? I don't need to carry a laptop often, but ideally the bag should be big enough to accommodate one, plus other files and my Kindle and probably a pair of shoes. I need a shoulder strap, and I'm partial to buttery leather in a not-so-neutral color, like blue or purple or green. But still profesh.
4. Finally, have you ever read or received any advice on starting a new job that you have found helpful? It's been a long, long time since I've walked into a place without knowing the lay of the land, or at least had a strong ally on the inside who could direct me. I want to WIN at being the best new employee ever…and I want to avoid mistakes early on that will hem me in later. (Like saying cheerfully that I love 7 a.m. meetings and then having one on my calendar every day for the next five years if I have another option.)
5. Back on shoes, two questions: Can I wear boots with a skirt or dress in an office that is technically business casual but where I am trying to be very professional? Knee high boots and a dress are my uniform October-March. Without this uniform I am helpless.
And finally, are these shoes the worst idea ever or the best? I know myself and I cannot wear shoes that hurt my feet. I have a closet full of pretty shoes that I never wear. But I am also theoretically opposed to Crocs on principle (the principle being that single women should not own multiple cats, Christmas sweaters, or shoes that appear to be TOO too comfortable.) (These are my own issues, and I own them: I'm sure your cats are lovely.)
PS–I am addicted to Pinterest. I know, so predictable. I am indulging my embarrassing obsession with graphic quotes and obsessing even more about work clothes over there. Let's be friends.